Have you ever dreamed of swimming with dolphins or getting up close to sharks and stingrays? At Ocean Adventure Punta Cana in the Dominican Republic, you can fulfill your wildest marine life encounters in one unforgettable day.
An Overview of Ocean Adventure Punta Cana
Ocean Adventure Punta Cana is a one-of-a-kind marine park located in Punta Cana on the eastern tip of the Dominican Republic. Spread out over 14 lushly landscaped acres, the park offers amazing animal experiences, entertaining shows, exhilarating rides, and interactive programs.
Some of the main highlights at Ocean Adventure Punta Cana include:
· Dolphin Encounter – Wade into shallow waters and interact with friendly dolphins.
· Sea Lion Encounter – Touch, feed, and learn tricks with these clever sea lions.
· Shark and Stingray Encounter – Wade into a shallow pool and get up close with sharks and stingrays.
· Sea Trek Helmet Diving – Walk along the seafloor surrounded by tropical fish and coral.
· Snorkeling – Explore coral reefs teeming with colorful fish and sea turtles.
· Shows – Enjoy performances by dolphins, sea lions, macaws, and cockatoos.
· Rides – Thrill seekers can try the Sea Lion Coaster, Crazy Submarine, and more.
· Beach Day Pass – Relax on the park's private beach.
· Kid's Area – Designed especially for little ones.
With so many options available, Ocean Adventure Punta Cana truly offers an adventure for every member of the family. Keep reading to learn more about this incredible marine park and how to make the most of your visit.
Swim with Dolphins in the Crystal Clear Waters
One of the most popular activities at Ocean Adventures Punta Cana is swimming with dolphins. These friendly, intelligent mammals will capture your heart.
Wading into shallow waters, you'll come face-to-face with the park's bottlenose dolphins. You can touch their smooth skin, watch them leap and play, and even give them a kiss!
There are several dolphin swim programs to choose from:
· Dolphin Encounter – Wade into knee-deep water and interact with the dolphins for 30 minutes. Perfect for families with small children.
· Dolphin Swim – For 45 minutes, swim into deeper waters and hold onto a dolphin as it tows you through the lagoon.
· Royal Swim – Enjoy an hour of swimming and playing with the dolphins, including a foot-push ride and dorsal tow.
· Pro Swim – Take your experience to the next level with 75 minutes of swimming alongside these amazing creatures.
All programs include a one-on-one photo opportunity with a dolphin. Professional photographers will capture the fun so you can take home lasting memories.
Swimming with the dolphins at Ocean Adventure Punta Cana is sure to be the highlight of your Dominican Republic vacation. Their intelligence and playful nature make them the perfect animal encounter.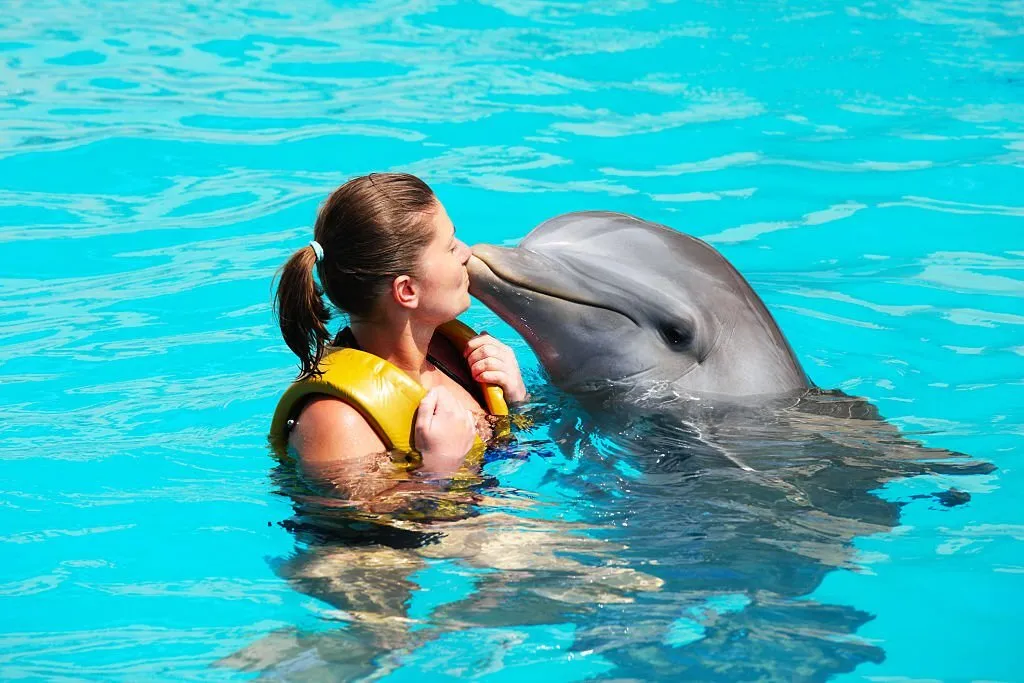 Come Face-to-Face with Sharks and Stingrays
For thrill-seekers, one of Ocean Adventure Punta Cana's most unique offerings is the chance to swim with sharks and stingrays.
In a large, shallow pool, you'll find blacktip reef sharks, nurse sharks, and massive but gentle stingrays.
A marine specialist will guide you into the water, teaching you about each species and their behavior. You can gently touch the sharks as they swim by and feed the graceful stingrays.
Some important rules to follow are:
· No sudden splashing that could startle the animals.
· Keep your hands flat and avoid dangling fingers.
· Let the animals approach you, no grabbing.
· Stay calm and avoid panicking.
While it may seem scary at first, swimming with these creatures is perfectly safe. The animals are well-fed and monitored by trained staff. You'll quickly relax, amazed that you are just inches from sharks and giant stingrays!
This interactive shark and stingray encounter will give you a new appreciation for these predators of the sea. You may even conquer your fear of sharks once you learn about their nature and importance to ocean ecosystems.
It's a rare opportunity to face your fears and create heart-racing memories.
Observe Sea Lions Up Close
Sea lions are natural-born entertainers. At Ocean Adventure Punta Cana, you can enjoy a variety of programs that allow you to interact with these clever pinnipeds.
During the Sea Lion Encounter, you'll stand waist-deep in the pool as the sea lions approach you. Under the supervision of trainers, you can touch the sea lions, feed them fish, and watch them perform tricks.
You'll be amazed as they show off their skills, splashing you with water and captivating you with their playful personalities. They love interacting with people, especially kids!
Scuba Dive with Exotic Fish and Sea Turtles
Experienced scuba divers can take the plunge on a guided dive at Ocean Adventure Punta Cana.
Just offshore, scuba and snorkeling adventures explore vibrant coral reefs, walls, and shipwrecks. In the warm, crystal-clear waters of the Caribbean, you'll discover an underwater world exploding with life.
Schools of fish like angelfish, parrotfish, trumpetfish, and barracuda swim by as you float weightlessly through this aquatic wonderland. With luck, you may spot timid seahorses clinging to sea fans or a hawksbill sea turtle gliding by.
The dives cater to all skill levels with depths ranging from shallow reefs to advanced 70-foot dives. No prior certification is required. But only experienced divers should join the deeper excursions.
Underwater, you'll experience the realm of sharks, stingrays, moray eels, and other elusive sea creatures up close. It's an immersion into a part of our planet few ever get to witness.
Let the currents take you on a magical underwater adventure in Punta Cana.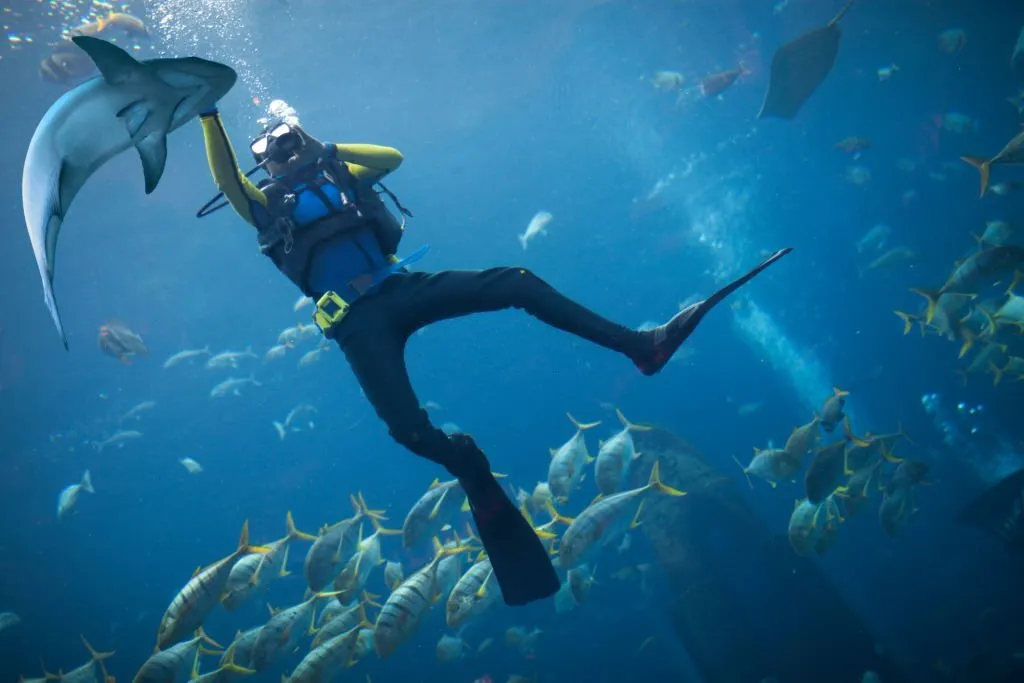 Sea Trek – An Underwater Walking Experience
For a completely dry underwater experience, try Sea Trek helmet diving at Ocean Adventure Punta Cana.
Sea Trek involves donning a large transparent helmet that delivers fresh surface air as you walk underwater. No scuba skills are needed!
Descending along a ladder, you'll follow your guide over a coral reef swarming with tropical fish. It's like becoming an astronaut walking on the moon or a time traveler in Atlantis.
During your sea trek, watch stingrays glide by, see tropical fish darting in and out of the reef, and be mesmerized by gently swaying sea fans. You can even kneel down to get a face-to-face view of a lobster emerging from its den.
The helmet keeps your head dry while allowing you to breathe naturally and fully immerse yourself in the sea. It's a unique way for just about anyone to enjoy an underwater adventure.
Bring an underwater camera along if you do a sea trek. The vertical orientation is perfect for getting great shots without any diving skills.
Educational Animal Shows and Exhibits
Ocean Adventure Punta Cana offers more than just animal encounters. You can also learn about marine life by watching educational presentations and shows.
At the Sea Lion Stadium, sea lions showcase their intelligence and abilities during a lively show. Watch them balance balls, dance, leap through hoops, and interact with their trainers.
The Dolphin Theater puts these mammals on full display as they demonstrate complex tricks and athletic moves. The sheer power and grace of dolphins will leave you in awe.
For bird lovers, head to the Parrot Paradise exhibit. Trainers present over 20 species of exotic parrots and macaws in free-flight bird shows. Watching their bright plumage flash against the blue sky is a sight to behold.
Cockatoos, macaws, and other birds also put on impromptu shows throughout the day at the Tropical Aviary.
With these engaging shows and exhibits, you'll gain a deeper appreciation for the animals at Ocean Adventure. Education and conservation are key goals of this marine park.
Thrilling Rides for Kids, Teens, and Adults
When you need a break from animal encounters, Ocean Adventure offers exciting waterslides, rides, and attractions.
Kids love the Sea Lion Coaster, a jet ski on roller coaster tracks that splashes through sea lion habitats. Race down waterslides like the Tornado for maximum wedgies.
For a family ride, board the Crazy Submarine that playfully rotates and pivots as it floats along. Or take a leisurely tour of the park on the Banana Boat ride.
Teens and adults will find thrills on the Sea Lion Express, a rollercoaster that brings you face-to-face with sea lion underwater viewing windows. Experience zero gravity on the Boomerango waterslide or test your skill on the Aqua Challenge course.
With so many rides, Ocean Adventure can rival any amusement park. Between animal encounters, be sure to mix in these high-action attractions. Great post to read Future Business Leaders of America.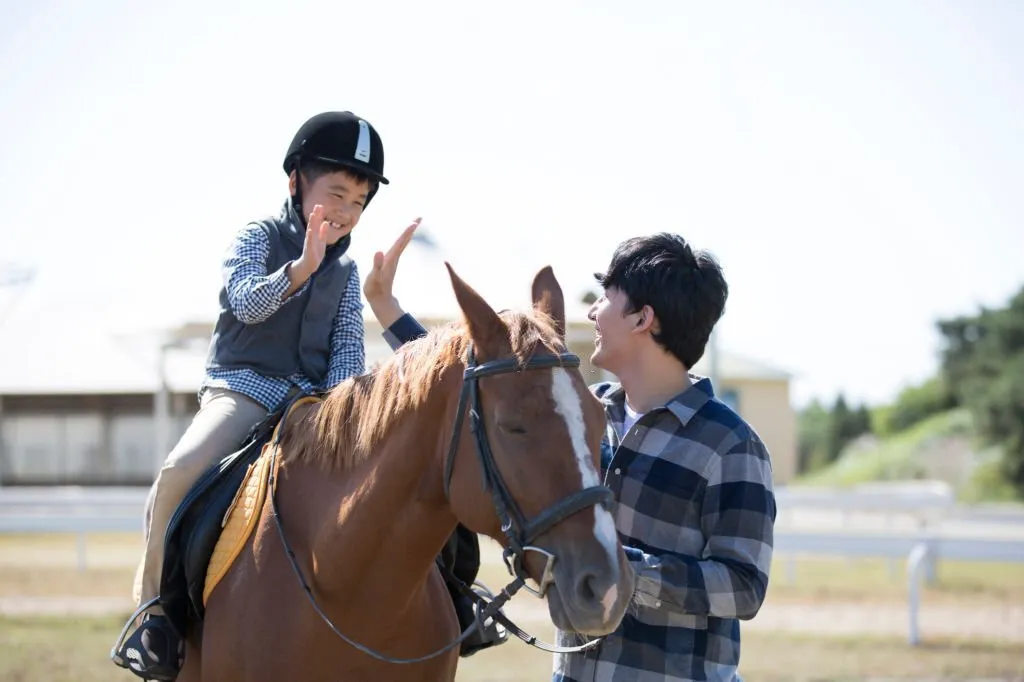 Relaxing Beach Day Pass Option
Too much adventure? Grab a beach day pass to unwind on Ocean Adventure's beach.
The park offers 1800 feet of picturesque private beach along the azure waters of the Caribbean Sea. Swaying palms provide shade as you lounge in beach chairs listening to the ocean.
The beach also has:
· Snorkeling – Test out the provided gear just offshore.
· Kayaking and paddleboarding – Explore the coastline on these rentals.
· Lighthouse restaurant and bar – Enjoy seaside dining and cocktails.
· Showers and changing rooms – Rinse off after playing in the water.
It's the perfect place to recharge in the middle of your action-packed visit to Ocean Adventure Punta Cana. The serene beach setting lets you relax and experience the area's natural beauty.
Designed Just for Kids – The Ocean Kids Playground
Ocean Adventure Punta Cana makes sure there's plenty for kids to enjoy with the Ocean Kids playground area.
This section of the park is designed especially for children between 4 and 12 years old. Play structures shaped like marine animals create a fun, interactive setting.
Kids will love:
· Splash pads and water sprayers
· Slides including a dolphin-themed roller slide
· Climbing nets and rope bridges
· Ball pits and mazes
· Kid-sized buildings for roleplaying
Parents can relax while kids safely play. For little ones not big enough for some of the larger rides and exhibits, Ocean Kids offers age-appropriate entertainment.
With kid-friendly food nearby and pools for cooling off, the playground is the perfect home base for your children to explore.
When to Visit Ocean Adventure Punta Cana
As a tropical destination, the Dominican Republic enjoys warm weather and sunny skies year-round. But the peak season for visiting Punta Cana is December through April when northern countries are cold.
During these drier months, temperatures average in the 80s F/27 C. The ocean waters are the calmest and best for swimming with marine life.
If planning a summer visit, know that temperatures can reach the 90s F/32 C and waters may be rougher. But prices are cheaper and crowds are thinner from May to November.
No matter when you visit, the animals at Ocean Adventure are waiting to splash, entertain, and create unforgettable memories.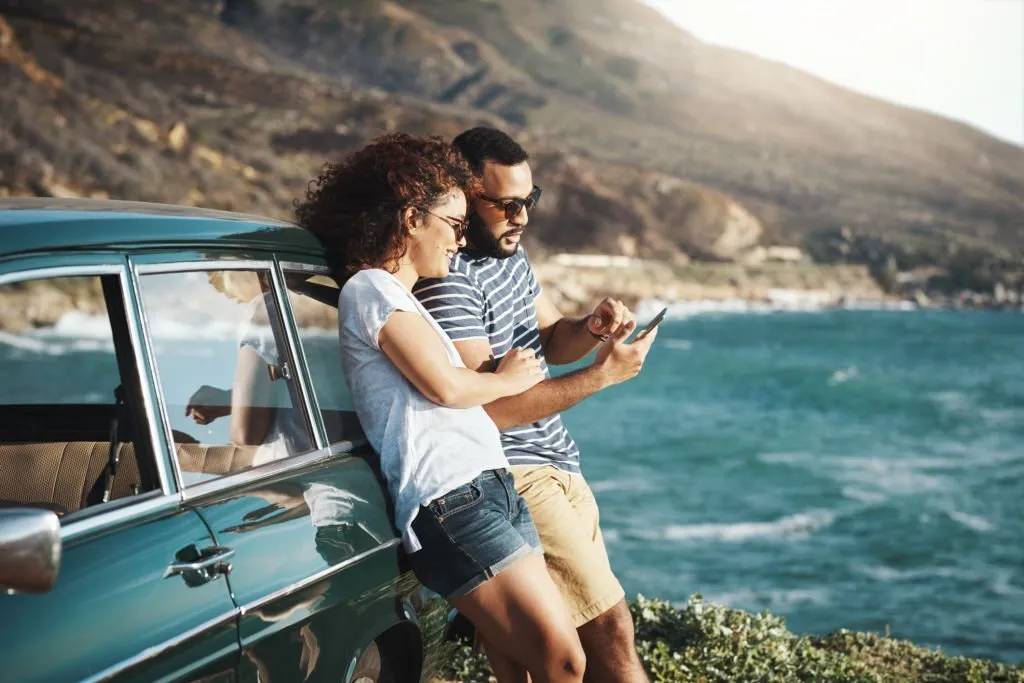 Know Before You Go – Helpful Visitor Tips
To make the most of your time at Ocean Adventure Punta Cana, keep these need-to-know tips in mind:
· Book dolphin and animal encounters well in advance. These popular experiences sell out quickly.
· Arrive when gates open or stay until closing for fewer crowds. The park is busiest around midday.
· Consider booking a package deal to include your choice of animal encounters, shows, rides, etc. This saves time versus booking on-site.
· Wear a coverup over your swimsuit when not in the water. And bring reef-safe sunscreen to protect ocean life.
· Life vests are required for many experiences. But bring water shoes or sandals for protection in shallow waters.
· Stay hydrated! Bring a refillable water bottle or take advantage of free drinking water stations around the park.
· Download the free Ocean Adventure app for park maps, schedules, queue wait times, and mobile food orders.
With smart planning, you can enjoy your best day ever at this world-class marine adventure park. Immerse yourself in the wonders of the ocean in Punta Cana!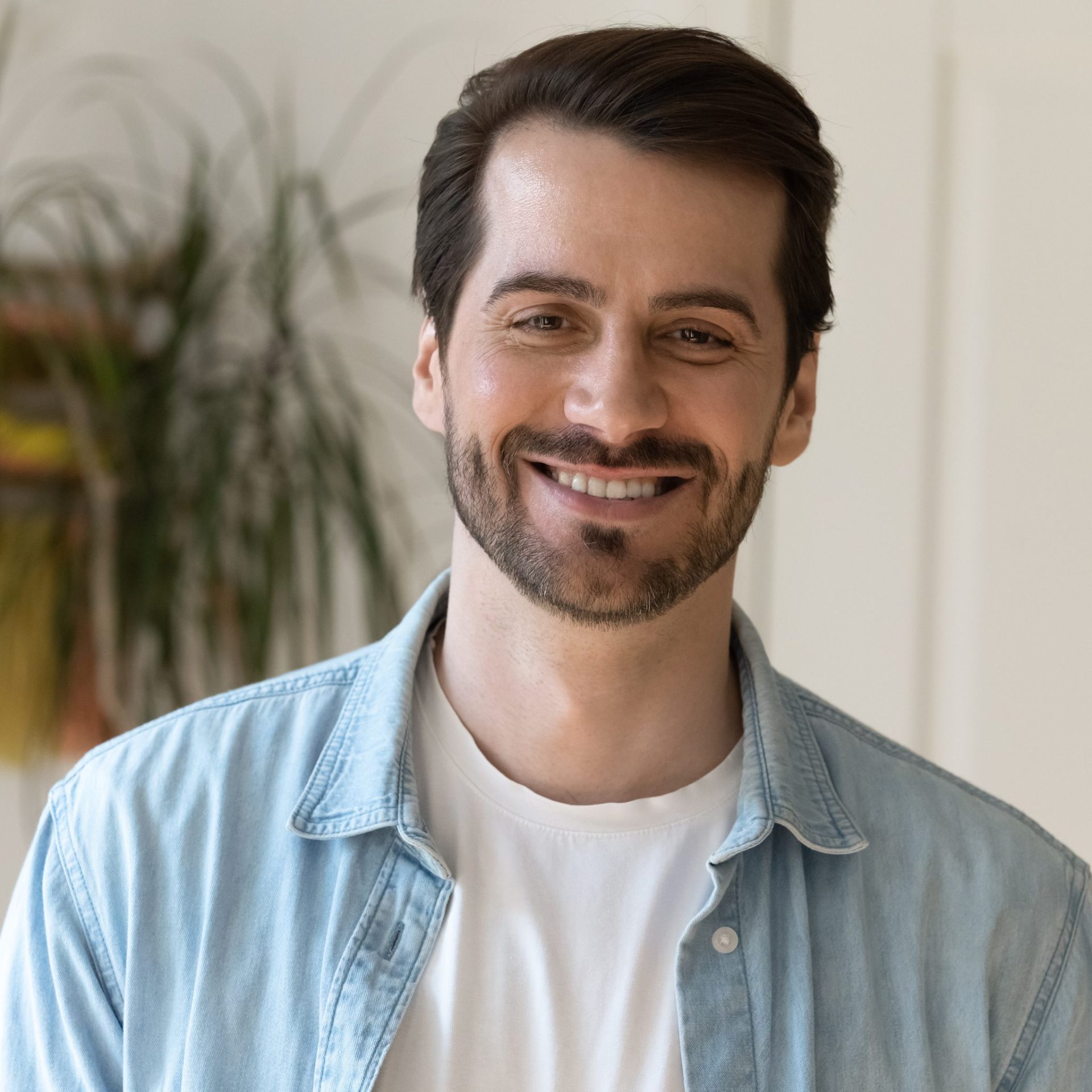 Jasper Bruxner is a passionate and versatile blogger with a keen eye for trends and a knack for crafting engaging content. As the founder of WendyWaldman.com, he has established himself as a trusted resource in a diverse range of niches, including food, tech, health, travel, business, lifestyle, and news. He tends to share the latest tech news, trends, and updates with the community built around Wendywaldman. His expertise and engaging writing style have attracted a loyal following, making him a respected voice in the online community.